2020
Type of client: Award Program
Type of work: Visual Identity
Green Good Design Awards is an awards' program organised by the Chicago Athenaeum Museum and the European Centre for Architecture Art, Design and Urban Studies. Green Good Design Award operates side by side with Good Design award program to showcase ideas, and concepts-that have forwarded exceptional thinking towards a more sustainable future.
For the 2020 launch the concept was for the "green" Good Design logo to prevail on all communication material to increase its awareness. This side program is often overseen compared to its "older brother"; the Good Design Award.The elaboration of the new identity found us amidst the new pandemic situation of covid-19, and we decided to be a bit more sentimental in a symbolically way. By deconstructing the Green Good Design logo, the circle served as the quiet reflection and contemplation of our existence. We must move forward but also stay complete, safe and united. The program's main tagline "Design a better world now" in a prevailing position amidst the design seems more imperative than ever.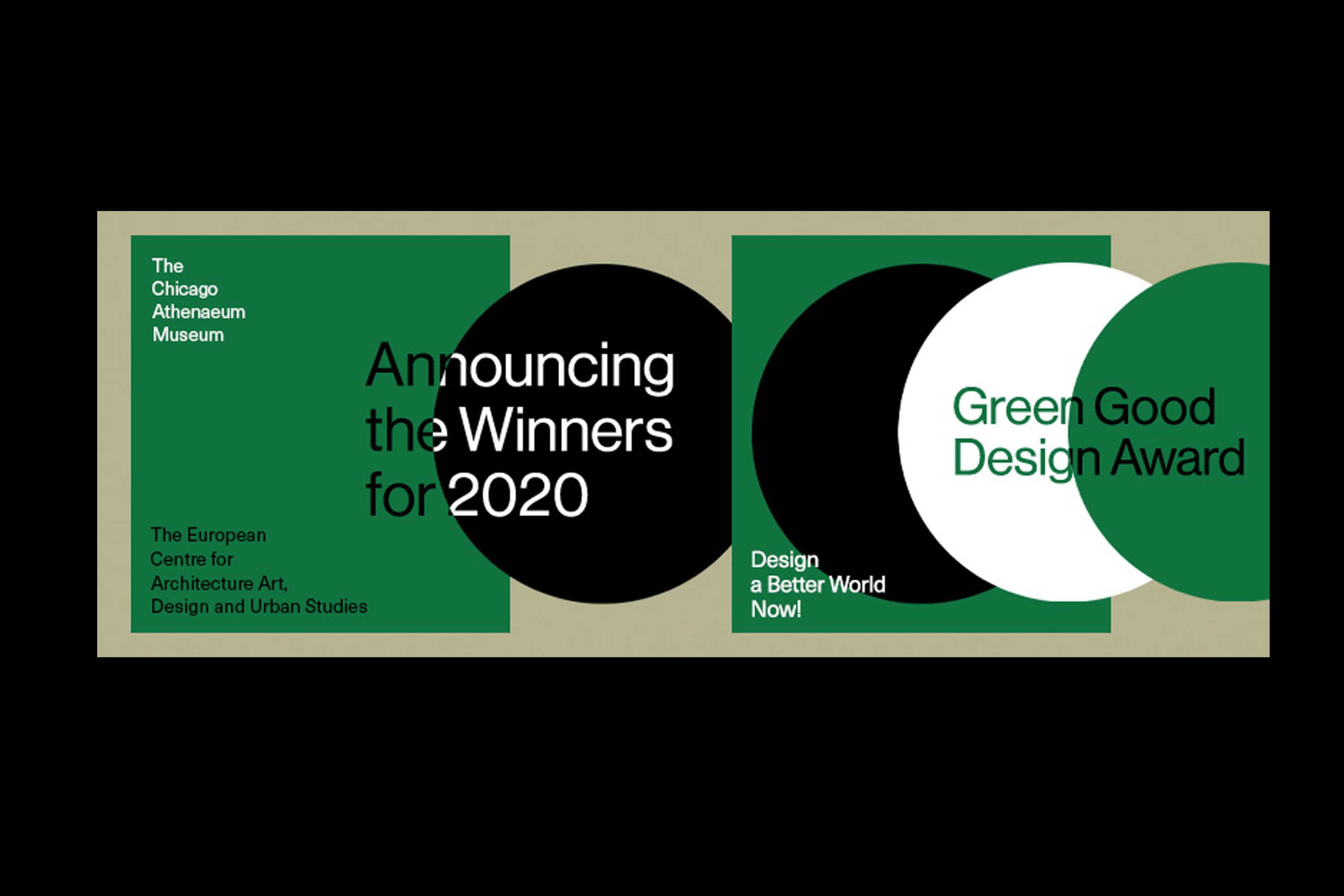 Related